We are a small family business that design and manufacture high quality silicone moulds with the belief that cake decorating and sugarcraft should be accessible to anyone!
It's such a rewarding feeling to create something and to step back and be able to say 'wow, I did that'.
We want to be able to give that feeling to everyone no matter what their experience or skill set is.
With our moulds you can achieve perfect and professional outcomes quickly and easily with no stress, keeping cake decorating an enjoyable hobby.
We also sell our own brand of Sugarpaste which has been designed to work perfectly with the moulds – giving you the best possible outcome.
Meet the team
Our team is led by Karen Davies, a highly respected UK cake designer, author and qualified teacher who has a world-wide reputation for her distinctive style.
Karen has over 30 years of experience at the forefront of the UK sugarcraft industry and leads the way in innovative designs and simple and easy techniques. All of our moulds are hand made by Karen & and her daughter Alice – giving you unique and versatile designs for all your cake decorating needs.
Karen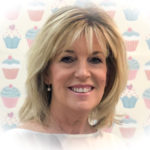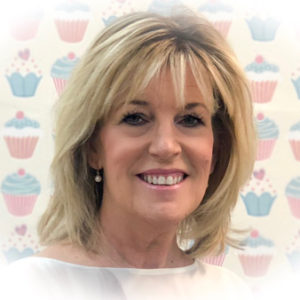 Karen's love for cake decorating began in her early 20s and soon took over her life after attending cake college. Royal icing, modelling, sugar flowers, you name it, Karen has mastered most sugarcraft skills.
Turning her hand to designing moulds, Karen is passionate about helping and inspiring others. Now a mould designer, business woman, author, cake decorator and most of all… Barry's boss, Karen is forever coming up with new, innovative ideas.
Alice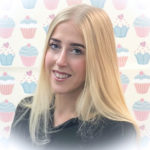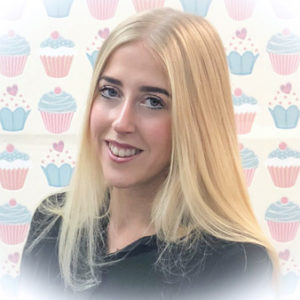 After going to University to study Fine Art and soon realising it wasn't for her, Alice then studied makeup and prosthetics before realising her true passion had been under her nose the whole time! She had a cake burning in the oven…
An enthusiastic baker turned mould maker, Alice is an avid perfectionist with an Artistic eye who can draw, paint and sculpt just about anything. She spends her days creating new designs, decorating cakes and managing her parents.
Barry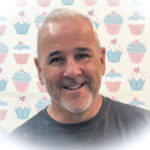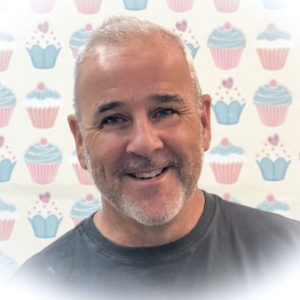 After a 30 year career as a Firefighter, Barry was looking forward to taking a step back, pottering with his much loved motorbikes and travelling. Karen of course had other plans…
Learning from scratch, Barry developed our manufacturing set up and oversees all of our production. Currently trying very hard to make himself redundant, he spends his day as chief design critic, and dealing with all of the jobs that no one else wants to do.
Ste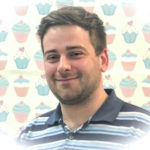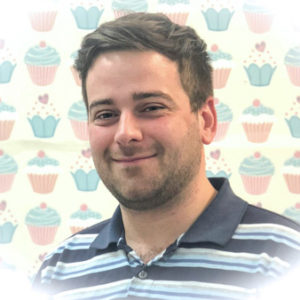 Ste is our newest member of staff. A fanatical Liverpool supporter and aficionado of horse racing, Steve looks after our work lottery.
He manages the day to day production run, stock levels and is complicit in Barry's retirement plan.
Geoff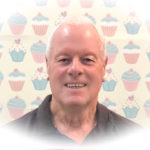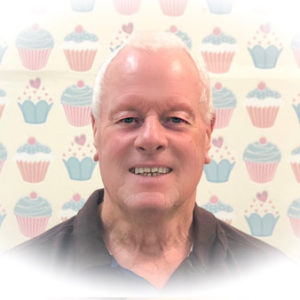 Geoff has been in uniform for most of his working life. He served in the parachute regiment, before becoming a paramedic for over 30 years. So in addition to making our moulds, he is of course our First Aider.
We are seriously thinking of introducing a uniform policy here, as the sight of Geoff in his apron, shorts and Crocs is not pretty…
Debbie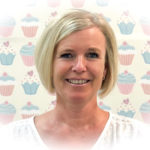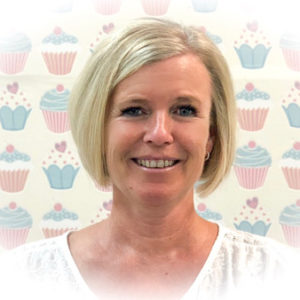 Debbie is our longest serving member of staff and has been with us for over 10 years.
With the job position of office manager, Debbie makes sure that everything is in its place and that we don't run out of essentials. She also deals with your orders and telephone enquiries.
Sara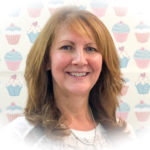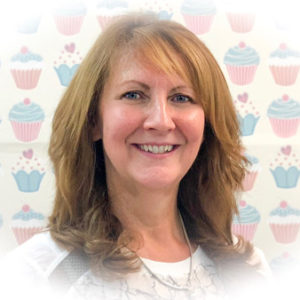 Sara is our feeder… fat Friday's are her thing. She provides us with croissants and pastries and even bakes Ted homemade dog biscuits!
Putting together your orders and making sure that everything is shipshape, Sara is also the first voice you may hear if you call us!
Ted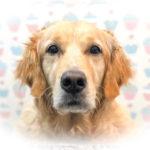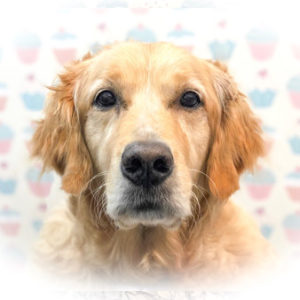 Ted is our beloved office dog. He is half Golden Doodle, half Golden Retriever and is a crucial member of the team, providing stress relief and a warm place for our feet under our desks in the Winter.
This blog…
This blog will give you easy access to hints, tips, tutorials, inspiration, recipes, interviews, sneak peeks of cake shows and an insight into some of our daily goings on!
If there is anything in particular that you would like to see a tutorial for or to know more about please email us at karen@karendaviescakes.co.uk and we will take it into consideration.